EverDrive Lifetime Warranty Butte Montana KIA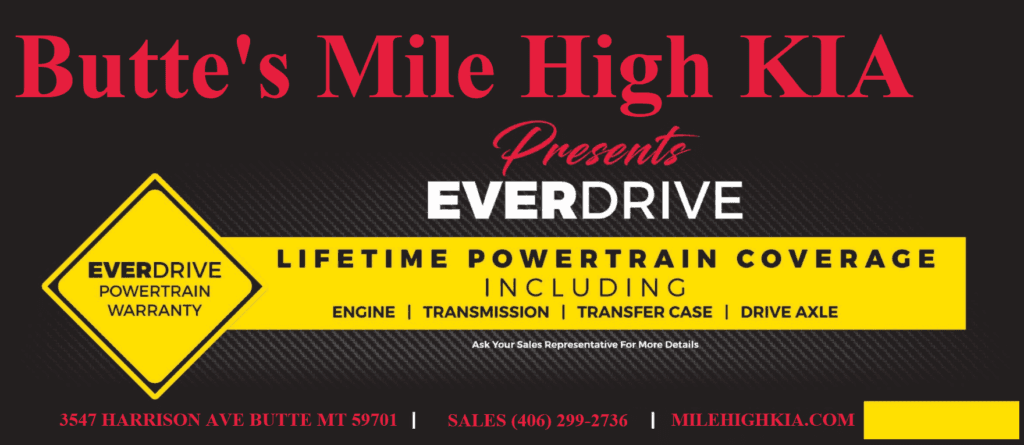 Butte's Mile High KIA offers a Lifetime Warranty program called EVERDRIVE on all of it's used vehicles 7 years or newer and under 75,000 miles! While a few exceptions do apply, this program is valid on all makes and models as long as the year and mileage maximums have not been exceeded on the vehicle.
It is a limited powertrain warranty program that lasts as long as you own your vehicle. You are required to perform your manufacturers maintenance to keep the Lifetime coverage in effect at one our our maintenance facilities in Montana.
A Low $100 Deductible offers peace of mind for the road ahead for your engine, transmission, transfer case, drive axle plus you will receive towing assistance for as long as you own your vehicle as long as the maintenance is up to date.